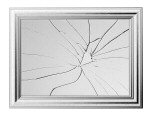 Having 'uncontrollable' angry outbursts meets the criteria for "intermittent explosive disorder" – a diagnosable mental illness. According to a recent study, 7.3% of Americans could be diagnosable within their lifetime – that's 1 in 14 people.
The diagnosis just seems to describe people who have occasional and extreme angry outbursts that are out of proportion to the stresses they experience.
No wonder diagnostic manuals get a bad name when behaviour within the normal spectrum (even if it is only displayed by a minority of people) is pathologised as a 'mental illness'.
I suspect this reflects an increasing attitude than unless something is defined as a 'mental illness' people can't be offered help for their problem, or perhaps, won't be willing to seek assistance.
Link to write-up from New Scientist.
Link to abstract of scientific study.